http://amtrak.com   Click on this link for train info.
Today is our rendezvous with a train.  We are scheduled for a 4:45 p.m. departure.  It is now 6: 00 p.m. and there is no train.
Where is that darn train?  Well, let me step on my own story to back up and remind, you, dear reader, what the plan was.  We were leaving Portland on train 28. NN, The Empire Builder, to travel to St. Paul, MN.  Additionally, we booked first class at the insistence of the Rayman who said something to the effect of, "I will not take a train if I can't have my own loo."   To say he wasn't thrilled was an understatement.  But Rayman is a fabulous person who knew he owed me a train trip.  This has been an ongoing convo for years…my begging and pleading to take Amtrak.  
Rayman on the other hand doesn't like Amtrak because it isn't a train you can count on.  This story is a case in point.  Which is unfortunate for me as the person that booked this trip!!  So, where is that train?
Everything is so complicated.  Our plan was to take Uber.  I couldn't get the Uber app to work.  Tamara, our daughter-in-law, luckily had come by for a glass of wine yesterday so she got the Uber booked for me.  Well.  Uber got cancelled for the 4:45 train.  Then another alert from Amtrak came in.  The all aboard time was now 9 p.m.  Then the all aboard time became 10 p.m.  So we got to thinking, why don't we just drive down to the PDX train depot and see if we can change our departure station to Vancouver, WA so the kids could take us to the train from their house, as they live in Vancouver. 
On the way to the station to do just that, Ryan called us.  He discovered the problem.  The train had mechanical issues and that is why it was late.  With that info percolating we decided to go talk to a person in person at the train depot.  That decision was made because yesterday when I had some software problems with the Amtrak website, I sat on hold waiting for a person from Amtrak to help me for like 100 hours.  The website, "just ask our digital assistant" didn't even work.  
Perhaps I should send Secretary Pete Buttigieg this epistle.  Just sayin.  
Arriving at the train depot, I jumped out and sauntered in to the station and met with a man named Alex.  He said such classical things like, "Well, yes.  Train travel is unpredictable".  When I asked what the problem was, he told me, "Well, the train from Chicago broke down.  A train to tow the train was dispatched.  It is currently in Pasco and it will arrive.  Then we will change the engine and off it will go".    And,  when I asked him if the whole trip could be canceled, he said, "Excuse me while I take this call".  Then he said to the person at the other end of the phone, "Well, do you want to come in on track 3 or do you want another track?"  This made me wonder if he ran everything at the the train station.  Holly mackerel.  
When he completed his call, he said, , "Now, what was your question?"  I said, "I don't remember!"  Really, people.  I was now worried about who was in charge of things.  
Then I piped up and asked, "Will the train be canceled?"  He assured me he wouldn't because "he would know".  OMG.  Alex is to trains as Hal is to the space station.  
Returning home, we drove over the Steel bridge.  It is a draw bridge over the Willamette.  That caused me to remark that maybe we should traveled by boat up the Columbia.  
It is now 1:15 a.m. We are sitting in the Metropolitan Lounge at the train depot.  To state the obvious, the train is still indisposed and Amtrak is holding us hostage.  We spent $36 for a Lyft ride and the guy picked us up at 11:40 p.m. so we could get here on time.  We could have walked here with no problem of missing this train.
My new friend, Alex, was still here at the depot.  And he was still unsure about everything. Then we met some other new friends in the lounge.  Their story was thus.  They live in Portland but they booked the train to leave from Vancouver, so their daughter took them to Vancouver.  Well, the Vancouver station closed at 9:30 p.m. so they took the train coming from Seattle back to Portland.  And here they sit.
Just now Alex said all the sleepers could board.  We are sleepers.  We rose like a phoenix from the  grey couch and headed for the door.  When we got outside, Alex informed us there was a miscommunication and the train was, in fact, not ready after all.  At this point the passengers started to get a bit rowdy until it was explained that a person had died on the train east of here.  Then the train engine died west of Spokane.  Then a rumor started that a wheel needed to be replaced along with the engine.  Eye rolls were observed.  But the death news did have a calming effect because really, how mad can you get when there is a death on a train.  
Rayman mused aloud that we had booked the death train.  Then we retreated to the lounge again and sat right back down on the grey sofa to continue the wait in comfort.  
Another few minutes dragged by another employee came in and gave us our marching orders…to the train we went.  This time it was the real deal.  We embarked on the sleeper car, the last car on the train, and the last room on the car.  Here is a pic of us this a.m.
The room we have would have made a very good broom closet.  Our "room" gives new meaning to this space.  But before complaining, we are extremely fortunate to have a window that looks out at the world and other interesting things.  I snapped a picture of a coal train that I affectionally named The John Coltrane.  Much of the trip this morning runs along a river.  The Kooccccc river and there is no other way to see this part of the country except by river.  The view from the train has been extremely interesting.
If only you could have seen us at 3 a.m. this morning, trying to move into the closet.  Exhausted and annoyed, we threw stuff where it would fit… a 6-inch wide closet, a chair in the corner, and hit the hay.  My hitting the hay involved climbing up to the suspended bed without killing myself.  And there I lie looking at the ceiling which was about a foot from my nose.  A suspended futon is a good descriptor of the contraption.  And while I lie there being tossed around by the train, I held onto the thick cord that was attached in two places for the purpose of keeping me in my place.  One roll in the wrong direction and I might have been the next person to die on this train.
Rayman was in complete shock about the size of the room, the tardiness of the train, that without even saying it, I think I know this may be our last overnight train trip in the U.S.  
Barring him throwing me, MaMa, from the train, we are due to arrive in St. Paul, MN tomorrow evening.  
Update, update, read all about it.
Things slowly but surely improved.  Our attitude adjustment was critical.  Expectations were modified.  Some examples.  The second night, we slept head to toe on the lower bed that serves as a couch during the day.  A employee comes by and converts it to a bed, a single bed.  This had the added benefit of not having constant air blaring at me from the ceiling vent which was located right by my ear.  Think of it as me trading in the air-in-the-ear situation for a Rayman's feet in my armpit.  
The observation car was a good car.  Chairs in various configurations tightly bolted to the floor, sat in from of the windows on both sides of the car.  Nice.  Spent lots of time there.  The dining car was well appointed sans crystal and silver or glass.  Throwaway was the name of the game.  At least they didn't use styrofoam.  And eating was family style so we met Harold and Maude.  Just kidding Harold and Margaret, he a professor from Connecticut, and she of the – I don't know who lives in Spokane.  Tom and Claire, he a retired surgeon from St. Paul, and she from St. Paul who intimated to be a doc but never stated it.  Lovely couple returning from Glacier National Park.  We traded info about our favorite websites for news, places to drink in St. Paul, etc.  
There is also a 90 year old two woman that travels by the train almost constantly.  She stopped by to tell me this a.m. that this is the worst service she had ever experienced.  She was traveling alone and could walk this tilting, lurching train better that me.  I almost fell into others' laps as I weaved down the aisle.  She was sure-footed.  Oh, and she and another woman went and lodged their complaints with the person in charge of the entire train.  That shocked me.  Someone was in charge!!
We have about 5 hours left before we arrive in St. Paul.  Because we are being picked up by firends, I sent out a warning that we were going to need showers.  Yes, our cabin has a shower/toilet room but it was just too hard to stand and shower.  Rayman decided to try and as he was trying to get in the door of the shower, the train lurched which caused the door to slam shut and in doing so knocking Rayman on his keister. Luckily he fell on the bed.  So we scratched that plan and opted for a spits bath.  Or is it spitz bath.  Whatever it was, it had to suffice.  I'll just say this is the first time that we have worn the same clothes for three days running.  My linen over blouse and my long skirt with no zipper or buttons was the perfect choice although I did get my skirt caught in my undies and after strolling the train, someone told me about this situation.  "Oh, quite the look!" I said as I pulled my skirt down.  Then I thanked her.  I just hope I'm not featured on TikTok without my knowing it.  It could be going viral as we speak.  
It's memorial day so I'm taking out time to remember all who served this country and wondering if those who died in war would be happy with things as they now are.  
Here's a picture of my dad.  He served in the army and the only thing I know is that he was stationed in Alaska for a time.  When I wrote a letter to the government in attempt to discover his military history, I discovered it no longer exists.  The repository for all military personnel that was located in St. Louis burned down in July 1973 and all the records were lost.  Very sad.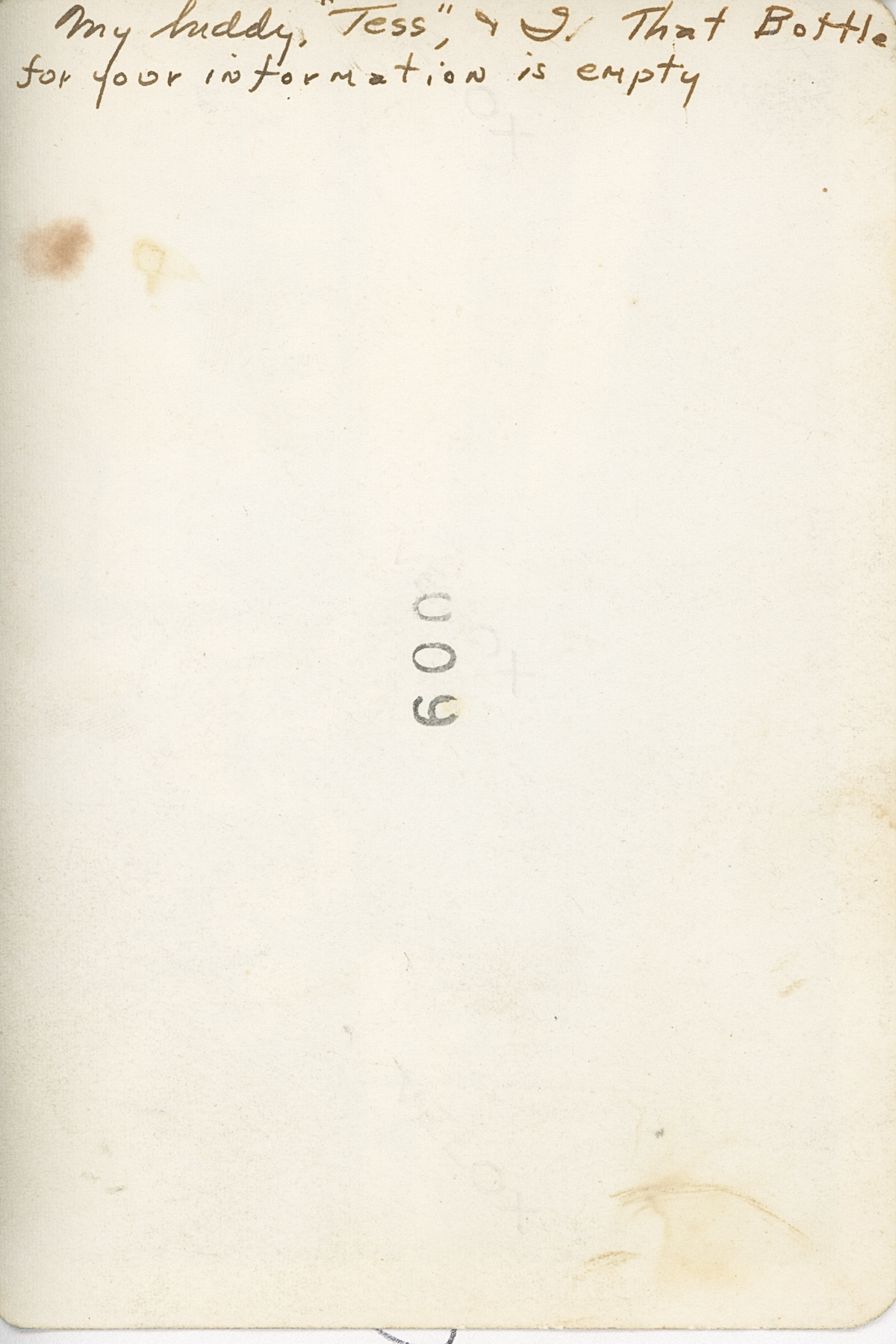 As most of my readers know, I'm thrilled with digital records.  Once digitized and properly stored, such unfortunate experiences will not be repeated.  
Now, on to other historical things.
&&&&&&&&&&&&&&&&&&&&&&&&&&&&&&&&&&&&&&&&&&&&&&&&&&&&&&&&&&&&&&&&&&&&&&&&&&&&&&&&&&&&&&&&&&&&&&&&&&&&&&&&&&&&&&&&&&
I was born on Memorial Day when Memorial Day was May 30th every year.  The only downside to it always being on May 30 is that there was no school on the holiday so my classmates never sang to me.  Sad.  On the flip side, I never had to take a test or hand in homework on my birthday so that was fabulous.  Life is full of ying and yang, this being one good example.
With that, let's move on to the rails.  And by that, I mean train rails.  Rayman and I are getting ready to take a train trip.  The Empire Builder is a long distance train that embarks from Portland at the far west end of the line.  It ends up in Chicago.  Initially, we were going to take it to Chicago.  However, our friends Mari and Jim invited us to visit them in Minnesota so we modified the trip and are now going as far as St. Paul. If you would like to know more about our impending trip, just click on the following link.  https://www.amtrak.com/empire-builder-train
As you can imagine, this will be a hoot.  Overnight travel together on the iron horse will be a new experience for both of us.  What can go wrong?  Not sure, but what can go right will be plenty.  We are traveling first class so that we can have a roomette with a shower and toilet.  Rayman insisted for reasons best left unexamined.  This is a family blog, after all.
First class on a train includes meals in the dining car!!  Years ago, I would take the train from San Luis Obispo to Salinas or San Jose, where the Rayman would pick me up.  Why, you ask?  Because he drove there to meet with clients in the Bay Area while I minded the store in Arroyo Grande.  After work,  I'd jump on the train and we would reunite in the terminal of the distant location.  I loved it.  Eating in the dining car while sipping my zin was nirvana.  The fields of veggies rolled by as I savored my meal.  The sun would be setting, creating a beautiful scene to enjoy.  Never stayed all night on that train, the Coastal Starlight.  
My first train trip, however, happened in 1964.  It was the summer between my first and second year of college.  My mom met a man at the Paso Robles Inn whose job it was to staff National Parks.  Through that meeting, I landed a job at Yellowstone.  The summer of fun started with a train trip.  I still remember what I wore.  A navy blue, sleeveless dress with a "navy" collar with red and white piping.  On this trip, first class was not a thing.  I slept in a seat.  
When I arrived in Pocatello, ID a few days later, there was snow on the ground.  I froze as the park-arranged bus shuttled all us college students to our respective locations around the park.  In my case, I disembarked at Yellowstone Lake Hotel.  What a great summer.  We hired hands slept in dorms and ate our meals in cafeterias.  It was like going to college without the books, the classes.   My roommate was Carolyn Campion from Iowa.  We became friends and in the fall, Carolyn and her family came to visit in Paso Robles.  It was very special.
Of course, there was angst.  Like the night I discovered a woman in the bed of my "boyfriend".  That was a shocker and I was crushed.  As a virgin, I was bereft.  I grew up a lot that summer.  As a young woman, saving it for marriage was the mantra of many like myself.  However, my mom was a thrice-divorced woman.  My grandmother was married only once.  As I later learned, my grandmother never knew her father.  That's because my great grandmother gave birth to my grandmother out of wedlock.  
As an aside, isn't wedlock an odd term?  Locked in marriage, is what it means.  No wonder the family never told me.  As a precocious  teen, I might have wiggled my way out of virginity while in high school.  Just sayin.
I could not figure out how to shrink the picture.  Please click on it to see the entire digital picture.
Pardon the digression.  Ancient history, really.  
RETURNING TO TRAINS
So, why the trip? Our plan is to trace the route that my great great grandfather took in 1850  so that I can write about it.  William Henry Dresser,( my mom's side of the family BTW)  crossed this great land in 1850 during the gold rush in California.  I have letters from him that reveal the route taken.  From Beloit to Clark Gable in Three Generations will be the name of my book.  And this material will be blended with the previous two iterations of the book, the first two entitled Tales of the Dresser Ranch, 1850 to1972.  Writing, it turns out is a labor of love.  Lots of re-writing.  However, it does at least two things.  It keeps me busy (think pandemic), and it makes me happy to learn about the history of family.  
Hope you will join me in my adventure this summer.  We leave on June 9 and will rent a car for our return to the Northwest. Additionally, we will play it by ear.  Visits to historical societies are included in the "plan".  Stops at night will be decided when we get tired of sitting in the car.  A map and GPS will be employed.  
In this day and age, it is hard to even imagine William Henry Dresser's trip, but let's take a stab at it anyway.  While grapevines were being planted by the friars at the missions of California, William and Sarah , my great great grandmother, were listening to the grapevines they knew:  and those consisted of human beings telling tales.  Some true, some rumors, some outlandish, some within the cloak of credulity.  They got their information from friends, family, and newspapers.   Radios had not been invented (late 1890s), Walter Cronkite was not on the still-to-be-invented technology of television. and neither had GPS become a technology used my millions.  Phones?  Nope.  Telegraph, yes.  Things were so uncomplicated, I don't think it unsurprising that people provided their own entertainment which apparently included sex and playing the piano.  Oh, and leaving the family behind ( one wife, and three children) on a farm and joining a wagon train to go to California.
So, stay tuned.  All aboard!!
We made it!!  We are in the land of Portlandia after a three day drive to the Pacific Northwest.
This year, we took the direct route, partially to our chagrin.  This is said because we opted to take 101 to 680 and 680 was one giant parking lot going over the Sunol grade.  In the brilliant minds of those in charge, the state of California has installed Fast Pass which enables people of wealth to beat the traffic by paying a fee: I am supposing a monthly fee, to use a dedicated lane just for themselves.  The rest of the riff raff is excluded.  That means us.  So, it was a crawl as we finally escaped the jam after what seemed like an hour or more of stopping and starting while keeping a keen eye on the rearview mirror.  This type of jam ends in fender benders all the time.  Just ask the Rayman.  He was a victim one upon a time.
Anyway, here are some of our observations.   
This mountain still has gobs of snow.  
We spent the first night of our trip in Davis, CA at the Hilton Garden Inn in the heart of town.  Great location for walking to dinner.  As it was, the place we ate was within range of a BB gun.  We walked Beau and look at what we found!!  You can hardly see Rayman and Beau.  Overshadowed, shall I say?
But the beast wasn't half of it.  Our room was on the second floor.  The hotel had outside corridors.  Big, high-octane lamps lit the parking lot below.  Our room had Venetian blinds.  There were cloth panels provided not to block out the light, but to provide "decor".  They did not stretch across the window.  We were aghast.  But, I devised a solution.  Towels stuck into the blinds.  Here is the outcome. Not full-proof, but it did help a bit.
 In our morning walk, we came across a very old "cabin" in the center of a busy intersection.  It is a mystery.  There was not explanation.  So I will make one up.  This is the cabin my great great grandfather stayed in when he emigrated to CA in 1850.  
Leaving Davis, we headed north to Ashland, our next  stop on the trip.  While driving we discovered that Shasta Lake  is full.  A before and after the winter of 2023 points to the difference in the pictures earlier in this post.
Obviously we did not stop to gawk and get a good picture, but as I was speeding by the Crags State Park I noticed how clear and beautiful it was.  Usually, there are clouds, smoke that obscure the view.  I lamented that we did not stop.  In fact, we had never stopped.  Rayman remarked that we could go see it next time.  With that interest on displayed, I exited the freeway and drove back to the exit for the park.  We drove up to the lookout.  Here are some pictures.  
   if you would like to read up about the park, click here and click on the park.ca.gov symbol.  .
With those images captured, I tried to get a picture through the telescope.  That did the job.  I produced a picture that looks other wordl-ish!
Motoring on, we arrived at the home of Nancy and Jonathan, our "hotel" for the night.  We had a delightful visit and then we went out to eat.  Sat right next to a roaring river.  It was warm and perfect for al fresco dining.  Nancy and Jonathan are bicyclists of the best kind.  100 miles.  No problem.  And we even got to visit their daughter-in-law and they baby granddaughter.  Here is a picture I snapped at dinner.  And incidentally, they have a lovely home right in the middle of Ashland!!
The next morning, we drove north to Portland.  The entire length of Oregon, really.  And we made it!!  On the way from Ashland, we did stop at a rest stop and ran into a gaggle of Corgis.  Here is a picture Themza, our granddog.  So, that's it.  A trip where angst was kept to a minimum.  We did not get lost!!
We are up in the air again, speeding our way back to San Luis Obispo airport.  It is so much easier than driving.  However, those fabulous mountains below cannot be viewed for all the clouds.  Soft like a bowl of cotton balls.  Or piles of meringue heaped on top of a lemon meringue pie.  Yum.
We just spent three weeks dog sitting Izzy and Themza while the kids jetted off to New Zealand.  Since my left ear is still plugged, I also spent time getting my ears checked by a specialist who peered in with instruments that allowed my ear no privacy since the inside of my ear canal was posted on a screen for all to see.  Namely me.  It was confirmed after wax was lifted off my ear drum that I, indeed, had an Eustachian tube  full of fluid.  So that sealed the deal.  Doc wants me to continue squirting stuff up my nose twice a day and he wants to see me again May 19.  
Okay, then.  We will embark on our summer time stay in Portland earlier than first imagined so I can get there for my ear gazing experience again.  
Hearing is important.  And I know this through my grandfather's experience.  One morning he awoke and was stone deaf.  Earlier in his life he burst an ear drum…I'm guessing from firing guns as unsuspecting deer wiggled their ears just one too many times and BOOM.  Grandpa fired.  Then in his 60s it was reported to me that he had a blood clot dry up in his ear.  Perhaps his Eustachian tube, but I don't know.  And there began a a trying time for him and us.
Grandma and grandpa used to argue as many married people do.  Unable to hear her, she then had to start writing her arguments.  "Rollo, don't throw your ashtray down on the table like that."  He would then yell something at her like, "What else am I doing wrong, Mrs. Schuck?"  And he yelled loud because he couldn't hear himself.  At that point, her scribbling became large and mighty, sometimes taking up a whole page for a mere sentence.  "ROLLO, I CAN'T TAKE THE SOUND OF THAT ASHTRAY CIRCLNG ROUND AND ROUND BEFORE COMING TO A COMPLETE STOP!!".
And so it went.  
This is a fate I'm trying to avoid.  I will be successful because now they've got technology that will suck the liquid out of the tube.  Oh, Lordy.
While we sat the doggies, the skies were gray.  It rained most days.  I was down in the mud because I couldn't exercise.  And I lost interest in cooking.  It wasn't my kitchen for one thing.  And I was just low on enthusiasm.  
Just peered down 36,000 feet and there is snow on the ground.  Everywhere.  
The kids got home last night but we didn't see them.  Ryan came down with covid on the way back so cousin Sue, picked us up and deposited us to our skinny house.  Then she graciously agreed to pick us up and drop us at the airport this a.m.  Obviously we will not meet up with them until we return in May.   What a bummer.  And with that info in our brain, I sit here fully masked for this journey.  And so is the Rayman.  Not many on this flight have masks on, and hardly any masked in the airport.  Oh, well.  That's life.
So, now it's your turn.  Let me hear from you!!
May  I see the hands of everyone who boards a plane, listens to the Captain speaking, and take it in stride when he or she announces, "Welcome aboard.  This is your Captain speaking.  Our flight to XYZ will be one hour and 37 minutes.  During the flight we expect significant turbulence so please keep your seatbelts fasted".  
For me, it strikes fear in my heart.  The pulse quickens, the hands get clammy.  Having read articles that assures me of the safety of flight travel, my fear trumps logic and I yearn for my feet to be planted firmly on the ground.  I hate turbulence.  
So, you guessed it.  That is where I am currently.  Attempting to change my thought patterns from  'we're all going to die; to blogging, I open my MacBook and type away because worrying about typos is a lot less stressful.
Seated next to the window,I peer out into that wild blue yonder and what do I see?  The sun, the clouds, and it reassures me.  We haven't face planted into a mountain side on take-off so that's good!.  
We are on our way to Portland to dog sit for the kids as they take their own flights tomorrow to San Francisco to connect to their flight that will whisk them all the way to New Zealand.  Lucky kids. I fervently hope they don't mind turbulence.
Here is Themes, our grand doggiewe will attempt to keep happy!
Meanwhile, our Beau is in Morro Bay staying with his sister, Jaycee.  He doesn't know it yet, but we will separated for three weeks.  And our grand dogs don't suspect anything either.  
It really is beautiful flitting atop the clouds. 
in June we are planning a trip to Chicago using the train with a cabin and private bath.  This trip will afford us the opportunity to visit some friends that we met in, get this, New Zealand.  They live somewhere cold  And they have been inviting us to visit for years.  Finally, it is going to happen.  They are 5 hours west of Chicago in Minnesota.  Then after a fun visit, we will head to southern Illinois to visit a Historical Society in Roscoe, Township, IL.  This is very close to where my great great grandmother and father lived in the 1840s before he caught gold fever and announced  his intentions to join a company of wagons that was going to cross the plains in 1849.  
Our trip back to Portland will be taken in a car that we will rent for the overland journey to follow his trip as much as possible from Illinois to CA.  
Which circles me back to our dog sitting because one of the things we will do while taking care of the pouches is to plan the way back.  An atlas, maps from the government that detail historic Trails are in my carry-on.  The National Park Service has printed out maps of the Mormon trail, the Trail of Tears, the Oregon Trail, the Santa Fe Trail.  These will come in handy.  
Having embarked upon lots of research, we will visit many monuments and grave markers that mark the the Mormon and California trails.  We will visit more historical societies along the way, and we will view old books from the gold rush years that are located in various libraries along the route.
Maybe I'll even read passages from books that await me in Vancouver, WA where we will be staying.  These books were written in the early 1800s  by people that made the trip before my great great grandfather, William Henry Dresser did.   I ordered them and the kids picked them up from Powell Books, a famous Portland bookstore.  Yes, I think I will read the dogs some stories from the books.  They might bark and run in circles.  Their hair may stand on end when an exciting tale is recited!  From Tale to Tail.
Back to the plane ride.  We have been lucky.  The clouds are where they belong.  Below us that is.  It is raining below us and I was worried I would not be able to see anything.  I need to see so I can be on high alert for other planes.  Or balloons.  Those Chinese ballots have been in the news lately.  I view it as my responsibility to stay up on things up here.  Timing one's screams is  may importante.  
With the clouds, it is impossible to see the mountain tops.  Of course, this is good news because I don't want to see mountain tops up close and personal unless my feet are on terra firma.  
In other news, Rayman is next to me on the aisle.  He seems calm.  That is another thing I monitor while aloft.  If he looks wide-eyed and panicked he will telegraph to me that things are amiss.    
I will close for now before boredom of my dear readers sets in.  I'm mildly confident we will arrive in one piece.  There has been zero turbulence. We are still headed the right direction, so enough is enough.  We're done here.
Howdy.  If it's Wednesday, it must be time to blog for no particular reason.
Is anyone watching Clarkson's Farm?  If you have missed this jewel, I highly recommend it.  On Amazon.  We're looking for more good TV.  Recommendations accepted!!  
A few news bits from the Bay.  In order to enhance sales of my new about to be released book, I have created a YouTube channel.  Right now it consists of two videos.  My plan is to create more videos.  Of course, a video of me sitting at my computer, writing, is not riveting at all.  So, what was I thinking?  
Trains. 
 My love of trains is not a mystery to the Rayman.  And his dislike of trains in the U.S. does not go unnoticed by me, either.  So, when Rayman took a train last summer without me, he gave me an opening.  Rayman's son,Ryan, treated his father to a train trip to Seattle, from Vancouver, WA.  It was a father-son trip to attend a football game.  I was happy Ryan did  this.
From that trip, I was able to talk Rayman into taking a trip to Chicago this summer on, drumroll please, the Empire Builder from Portland, OR.  This trip was my  brainchild, or was it?  My new friend, Colleen Craig, writes.  She is well connected.  She is very pretty.  She is really the one that got this ball rolling in this direction. After discussing my family history book, she fell asleep as boredom set in when she read the title of the book…
The pic of the book cover was supposed to be placed here but I couldn't figure out how to do it.  So, please look at the end of this blog to see the cover of the book as Colleen saw it.
 You can see her point?  I certain saw her point.  Colleen then offered her idea up to me.  She suggested since I blog, that I might consider retracing my great great grandfather's trip from Beloit to California and writing about it.  She reasoned that more people might buy the book if it peaked their interest.  And she suggested that the name could be "From Beloit to Clark Gable in Three Generations."  
Well, holy mackerel.  That was it.  It had to be it.  And so I got the bright idea of taking the train to Chicago.  See how it happened?  Pretty cool, right?
Off we go on June 9th to the east.  A rental car procured at O'Hare will be used for tracing of steps, and I am thrilled.  Now all I need is a budding artist to design a cover!!
Where did Clark Gable fit in?  You'll have to read the book to find out!!
Did I perk your interest in the Empire Builder?  It's the Amtrak train that skirts the upper reaches of the United States.  Most of it will be real estate that neither of us have transited before so we are both excited.  Here is a link.
https://www.amtrak.com/empire-builder-t
In other news:  I also have a new email address for my marketing of the books.  It is diannatjackson001@gmail.com. So, if you get an email from me using this address, it should be read.  To that end, please insert this second email into your contact card for me.  That way, it might not be relegated to junk.  I will continue to use raydi2@mac.com for non-book correspondence.  
Oh, my You Tube channel is https://www.youtube.com/channel/UCfboDXyuohl0zmniMhOxo2Q
For a senior citizen, this writing business has lead me to all kinds of opportunities to drive myself crazy with technology.  They say that new things keeps you young.  If that's true, I am reverting to a toddler.   
It will be fun to do some videos as we cross the country.  There are bound to be interesting predicaments to video.  Maybe I should buy myself a fake mic so I can look professional.  
Well, that's all folks.  We're done here.  I'm having some peeps over for dinner tonight and I need to get cooking.  If Rayman ever returns from the grocery store, I will don my apron and make an Atlantic City pie.  A new recipe.  
Oh, and speaking of recipes, my soon to be released book about cooking adventures is close to being published on Amazon!!  I have settled on a name…How to Cook a Skeet.  Just need to come up with a good subtitle to goose sales!!  The book is organized in alphabetical order.  A is for Artichoke, Z is for Zebra with a chapter for each letter in between. Have subtitle ideas?  Send them my way…attribution assured!!  And the same thing goes for a picture cover.  Budding artists, this is your chance!!
P.S.  As anyone author would do, I will order some business cards.  Okay.  I am definitely out of here.  My pie crust needs to be rescued from the oven.  Multitasking at its finest.