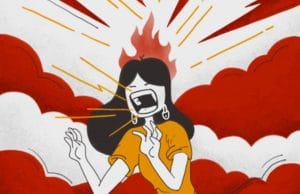 The pandemic seems to be growing old on us and everyone we know.  This I know because since the talk of opening up has started, I followed through with medical shots and physical therapy for my ring finger of my decidedly important right hand.  That's how desperate I was to get out of the house.  And so there you have it.  Elective medical procedures ace out stay-at-home practices.  
Just how desperate are you?  A face lift perhaps?  Tats for your brows?  Electrologist appointment for that annoying chin hair?  How about bunions?  Need a bunion eliminated…that is a real test of how dissatisfied life has become in the age of cholera.  
But I digress.
People from the valley are flocking to the coast.  This is not good for us at the coast.  These people from the valley leave their masks at home, hope in their big trucks and invade the beaches while ignoring social distancing.  They may hail from other parts (ramparts?), but we have had a huge uptick in visitors on the weekends.  The weekend is the time we are definitely hunkered down.  Staying at home seems much safer and the physical therapist doesn't work on the weekend in any event.  
Today we drove down to Grover Beach and Arroyo Grande to go to Ron's Nursery to get a new indoor plant as the one we have is fighting for its own survival.  Mary Kay plans to do an intervention rescue and come pick it up and when she does, I will repot the plant which only requires water about twice a year and likes darker environs…it might be related to a vampire or bats.  Ron's Nursery is a great store with plants beautifully displayed and priced accordingly.  Ron is a very large man that is highly social and kind.  He must feel cursed in a way.  His first nursery was written up in Sunset Magazine and other publications because is was so beautiful and pleasing to the eye.  After years, he decided to expand just as the roaring economy of the late 90's was in full swing and no sooner had it opened, the economy took a nose dive and he had to walk away.  CDOs and collateralized mortgage obligations took him to the cleaners.  It was very bad timing and only one person ever went to jail for the harm that Wall Street and the bond rating organizations caused.  Capitalism at its worse.  
But I digress.
So, Ron was there at Ron's and we had a great chat.  Seems that he hunkered down just like the rest of us…only his new shop which is much smaller and just as pretty was closed for the virus.  After a while, he became depressed and when they said nurseries could reopen, he was back at in a hot minute.   Which is probably where everyone is about now…raring to go.  He did not, however, have his Gregorian chants playing which I sorely missed.   
After Ron's we drove to the pot store and bought some more edibles and some CBD ointment for my hand which is still bruised and tender.  Thought I'd try it out to see if it worked….for what I paid, my hand should be in nirvana.  Just sayin.  
Moseyed over to check out an organic farm to buy strawberries and apples.  It was our virgin voyage.  Quite an operation located  right at the site of the farm.  We entered into a dirt parking lot.  There were lines on the ground for social distancing.  Masks were required.  Only one or two (family folks) were allowed to walk thru the veggie stand at one time.  Once I made my selection, I had to pay either with cash or check.  Not having the right change, I went to the car to find a $5 bill and returned to drop the money into a white mailbox.  No cashier.  No change available.  Trust was everywhere along with the dust as the wind had picked up.  It was a throwback to the old days.  An honor system.  Loved it.   There is good in the world despite Trump.
We stopped in at Whole Foods for buttermilk and Mexican crema, and there was a line to get in.  Whole Food is doing a great job during this upheaval.  Only so many are allowed in the store at a time.  If you are sans mask, they provide one.  Otherwise, no entry.  
We returned home to the most excited dog you have ever seen.  It's been so long since we have left him alone for more than a few minutes, he was out of his mind…such a good boy, half jumping (he knew that wasn't a good idea), twirling, running from place to place.  Nothing like aBeau to put a smile on our faces.   There is good in the world despite Trump.
My finger requires heat, therapeutic exercises, massage by moi, and then ice.  So that was done while Rayman went out to pick up a hamburger which we split for lunch.  Yummy!!!   Washed it down with red wine.  Yummy!!!  And then we ate it!!
We sadly finished a series we have been watching…Seachange.  It was so sweet, an Australian production.  It's on Acorn and YouTube.  The characters are so lovable.  And they tease you with hard-to-get romances.  Rayman liked it and it's a series which he usually poo-poos.  It's like finishing a good book…you fondle it lovingly and wish it would go on and on.  Unlike the virus.  
I'm unsure if I could make this anymore boring…it somewhat reflects what is happening…not much.  Making "not much happening" is a skill probably best left to poets.  Poets can wax on about a ray of light stanza after stanza in beautiful, haunting observations with lots of simile and metaphor thrown in for good measure.  Half the time I understand it.  The other half I ponder the meaning not sure of the poet's intent.  Guess more practice is needed.   Or more imagination.  It's akin to looking at art.  Sometimes, I just don't get it.  Often times I never get it especially the modern art stuff.  Too obscure and sometime downright strange for this kid.  Since when is an ashtray art?  Or a box in the middle of a huge gallery?  Avant garde is often just too avant garde.  
Hope this finds my dear readers in good health both mentally and physically.  Keep in touch.  Tata.