I'm always telling you our comings and goings.  And I attempt to keep it upbeat and funny.  So, here's my latest story that ain't so funny.  I'm going to send it to my U.S. Congressman with a few modifications, perhaps.  Thought you'd like to know that sometimes we have trouble just like you!!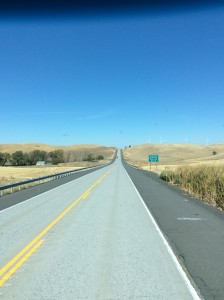 Dear USPS:
We decided to go on an extended vacation this summer.  What to do with our mail?  After some on-line research I discovered a Premium Forwarding Service that USPS offered.  For an amount of money, we could have our mail forwarded to us at the post office in Graeagle, CA.  So, I made the arrangements on line.
The post office promised to gather our mail for a week at a time and forward it using their priority service.  Great.  That should be perfect.
Only it wasn't.  The P.O. in Morro Bay (93442) was to send the mail every Wednesday.  So we traipsed to the post office in Graeagle and set up general delivery privileges.   On Friday, we figured out mail would be there.  No mail.  So we waited until Monday.  No mail.  So we waited until Tuesday.  No mail.  That's when we started talking to our post office about the situation.  They confirmed that they had sent it.  I asked for a tracking number.  Well, that didn't go well.  It took them a day or so to get me the tracking number.  And guess what?  The package had been delivered to Graeagle on Friday.  So, we drove down to the Graeagle post office and told them that the package had been delivered.  Well.  After an exhaustive search, they found it in the file for "R".  Not "J".  R is for Ray.  J is for Jackson.  Really.  That is what happened.
So, now I am trying to change the address to Portland, as that is where we are heading tomorrow.  Because I had ordered it on-line, I went on line and tried to change the order.  The website indicated that I could cancel or edit the order.  When I double-clicked on the link to do that, it was discovered that there was no way to do it.   So, I called the Morro Bay post office.   They told me they could not take a verbal order from me.  They told me I would need to call 1 800 275-8777.  They explained that was the same number they used to call if they had questions.   So, I dialed and waited for 40 minutes only to explain my issue to a person that had no earthly idea how to help me.  Her solution was to transfer me to on-line support at 800 344-7779.  She said she would transfer me… before I was immediately disconnected.  So, I dialed that number and am now currently waiting.  It has been 22 minutes and counting.
As a casual observer, I would say that this a new service and maybe 2 people in the entire postal service know about it.  The other thing I would suggest is that no one who works in the tech support group for the post has tried to use the service.
I exhaustively searched FAQs on the USPS website.  Not one word could I find that addressed this issue.  Okay, one other explanation.   I'm the first and only person that has ever tried to use the service so, of course, there would not be any FAQs as the name implies…FREQUENTLY.
Didn't they beta test this?  Didn't they anticipate that people might want to cancel it or change it?  They must have because that link is there.  The link that does not offer what it offers.
I'm still on hold.  It's been 30 minutes.  I'm not hanging up.
So, I got picked up by Raylene.  She knew about the service but could not help me so she forwarded me to the internet group.  Carol.  She understood the service but wasn't sure what to do so she put me on hold for 10 minutes.  When she returned she still could not help me.  I even tried another browser.  There was no way to help me.  So, I told her I was forwarding all this info to my elected representative.  She provided me with a case number and it was 170626-001907.  And we amicably parted company.
In the meantime, Rayman went to the Graeagle post office to see if he could get the new service going for us.  Anxiously awaiting his return.  Because I need a drink.